Learn How to Find Out If and Where Someone is in Jail
How to find out who is in jail is commonly asked question. In many cases, a person is taken to jail immediately after being arrested, and that person may remain in jail until their arraignment. Unless the person is released on his or her own recognizance or posts bail, he or she may remain in jail, or a detention facility, throughout the duration of a hearing or court case trial. If found guilty, the judge, or jury, will determine exactly how long the person must remain in jail, parole terms, and community service. If there is an appeal made, this will draw out the process for a longer period of time. These are important factors to consider when performing your search as not all resources will give you updated information for ongoing criminal court cases.
To begin your search to find out if someone is in jail, there are a variety of options, government resources and non-government public record websites. Each of these options have their benefits, but if you don't know where to start, meaning what county to search, a non-government public record website might be a good starting point. You can run a statewide or nationwide search with a first and last name with most public record websites. If you do cannot find the person in jail that you're looking for, try looking up their arrest record or find out where they were incarcerated through their criminal court case record. To begin searching with any of these resources you will want to have a few items of information of the person in jail: their full name, age or birth date, state and county of residence. Many people in jail have the same first and last name, so you may additional identifiable information to verify you have found the correct jail record.
Different Ways You Can Find Out If Someone is in Jail
State and Federal Inmate Locators: Each state has a Department of Corrections website that can be accessed by the public to lookup incarcerated people. Many of these state resources are focused on prison inmates, where county run jails and correctional facilities are focused on jail inmates however they are usually only county wide searches. There are also federal inmates which can be found with the Bureau of Prisons website, where you can lookup federal prison inmates by name.

 

Contact County and City Jails Directly: If someone is being jailed and not placed in prison then you can contact the relevant county jail directly. Since you are making your request over the phone, or in person, you will need to have all the full name and age or date of birth of the person in jail for them to perform a search. Online resources are of course a better option but not all local or county jails offer a jail inmate search.

 

Search Public Record Websites: Another solid option is to use a public record website to find someone in jail. Most of these third-party websites offer access to a large database of criminal records that often include jail or prison inmate records with a simple name search. You will need to know the person's full name and age and birthdate and state and county of residence to access the information you're looking for.

 

Run a Court Record Search: With a court record search you can find out if someone was arrested and what they are charged with, as well as their sentencing. This can give you great insight as to where someone is jailed. This is a good option to consider if the conventional methods of trying to find someone in jail has not yielded any results.

 

Inquire Through a Local Bail Bonds Company: If you know what county or city a person has been arrested or jailed in and cannot locate them or they've been released on bail, there is a good way to find out. That's by inquiring with a bail bond company. It's worth a try if you cannot locate that person who is in jail with the other methods.

Hire an Attorney: This is a last option for most people trying to find if someone is in jail. This process can be costly by hiring an attorney to research their resource as they charge by the hour. If you really want to find that someone and no other option has found them, this might be an option. Attorneys have access to a lot of resources the average person does not but it does come at a price.

 
How to Do a Direct Jail Search Online
If you know the county where the arrest or the crime took place, You can find out who is in jail with a direct jail search. You also can also check out the website for the local sheriff's office or police department. Many counties now offer a free online database searches of all inmates being housed at the county jail. You will need to know the person's gender, first and last names, and age to run a direct jail search online. If possible, try to find out the person's date of birth to make sure that you find the right person and not just someone with the same name. As mentioned above, these direct contact methods do not always work if the corresponding jail does not have an inmate search tool on their website, so calling in person might be something to consider.
If your county doesn't have an online inmate database, it may provide online court records. Check the county's Municipal Court portal and see if it provides court docket information. This data usually includes the jail or prison where the person is being held, or if the person has been released from custody. If you cannot find the person you are looking for, check all neighboring counties just to be sure. Keep in mind that it may take several days or weeks for the online information to be updated. So if you don't find what you're looking for right away, you may want to keep checking, or try calling them directly.
As of December 2022, there were over 636,000 people held in local jails, according to the Office of Justice Programs of the DOJ. With such a large number of people jailed in the United States, the search for a jail record becomes increasingly difficult. A direct jail search can be cumbersome if you don't know what city or county to begin your jail search in. If this is the case, then using a third-party public record website to track down someone's jail record may be a good time-saving option. You can search statewide or nationwide using a public record website.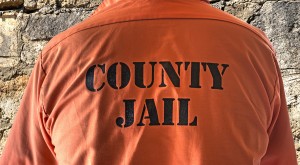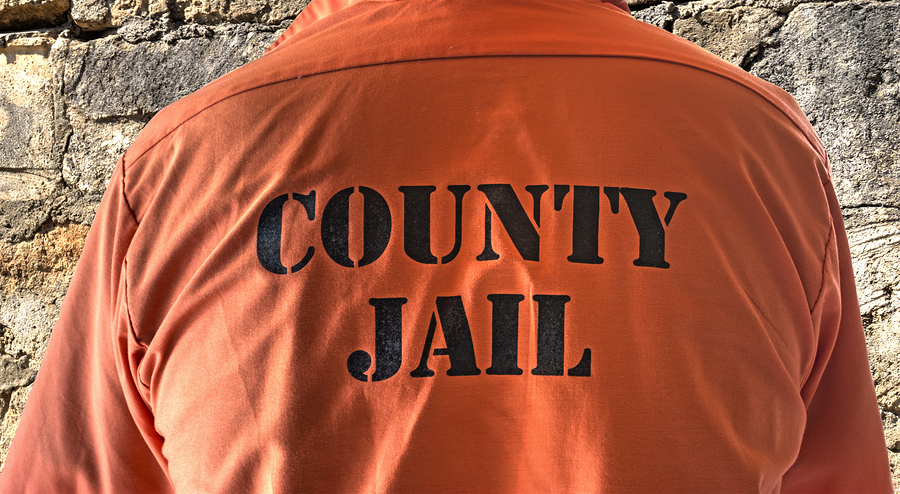 How to Do an Offline Jail Search
The good news is that you don't need to use the internet to find someone in jail. You can simply contact the local jail, state prison, or detention center where the arrest or crime took place. Be sure to use the non-emergency phone number, which can be found on the relevant directory or in the local phone book. You may have to call several county jails and police departments, but you should have no problem finding the information you need in the end. A faster method is contacting the arresting law enforcement agency directly, if you know this information. They should be able to tell you what jail the person is in or what detention center. Hopefully, being able to find out who is in jail has become a bit easier with this information. Please feel free to reach out and ask any questions in our comments section at the bottom of the page.
How to Do a Third-Party Jail Search
Finding who is in jail can be accomplished online through non-government resources too. There are many third-party public record websites that offer online inmate search services. In many cases, you only need to enter the person's first and last names and the database will provide you with a list of everyone that matches that criteria. These public record websites typically charge a fee for these services, but offer a good way to find someone in jail even if you don't know where the arrest or the crime took place. Since federal, state, county and local law enforcement agencies and detention centers do not coordinate with each other, a public record website is a good option to save some time in your research. It might cost you a few bucks but it can save you several hours of research online. Most of these resources also offer people the ability to run a multitude of different public record inquiries such as criminal background checks, court and sentencing records all in a single search. These types of resources are regarded a one-stop-shop for looking up someone's criminal history.
Understanding the Jail System
Before you start looking for a person in jail, it's a good idea to run through the jail system to understand how the incarceration system works. Although not necessary, it's helpful to know what stage of the jail legal process the person is at to make sure you are searching the right jails. It's also important to note that not all resources are updated in real-time, so if there was a recent arrest or incarceration, there may be a delay in reporting.
Recently Arrested: After being arrested, the offender is usually taken to the local jail in the county where the arrest took place. If the arrest took place in the same county as the crime, the offender will likely remain at the same jail until the trial, unless bail is posted. If the crime occurred in a different county from the arrest, the offender will most likely be transported to a jail in the county where the crime took place to stand trial. It may be difficult to find information on an inmate's location until this transfer takes place.
Awaiting Trial: Unless the charges are dropped, a defendant is released on his or her own recognizance or bail is posted, he or she will remain in jail in the county where the trial is to take place. In most cases, the defendant will remain in this jail until the conclusion of the trial or until sentencing, or in another detention center.
Post Sentencing: Sentencing will determine what type of jail the defendant will be in for the duration of sentencing. Sentences of less than one or two years — depending on the state and county — generally allow the defendant to remain in the county jail. Defendants that must serve longer sentences will be sent to state prison. The location of the state prison inmates are sent to will depend on location and which prison has space available. Defendant may change prisons several times throughout their sentences.
Federal Crimes: Anyone arrested for a federal crime may initially be brought to the county jail, but will then be transferred to one of the federal prisons to await trial. If a person is already in a federal prison and awaiting a new sentencing for another crime they committed while incarcerated, they may be moved to another location or federal facility while the ongoing case is concluded.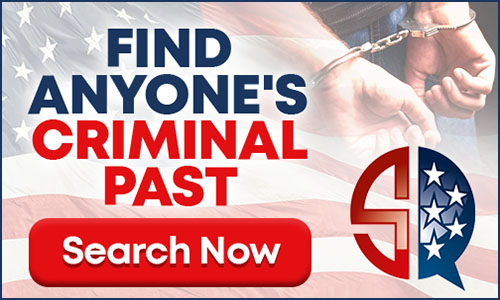 ---
Find Someone in Jail - FAQs
How can I find out what jail someone is in?
A good way to find out what jail someone ended up in after being arrested is to contact the Department of Corrections in that state where that person was arrested and run a name search on that person of interest. Most every state has a free offender search where you can lookup who is in jail by either their name or Department of Corrections number.
---