Hawaii Divorce Records Information
The Hawaii State Judiciary Court and
eCourt Kokua
contains Hawaii divorce records, but it?s the
Hawaii State Department of Health?s Vital Records
office that contains the divorce records people can obtain for their own personal use. You can obtain a copy of a divorce record from the vital records office to use to trace your family tree, to learn more about your heritage, and even to keep for your own personal records. Only those who are listed on the
divorce records
as one of the parties divorced can obtain a certified copy of Hawaii divorce records, but anyone can look them up because they are public record.
Obtain A Copy of Hawaii Divorce Records
If you want to obtain a copy of a divorce record from the vital records office, you?ll need to know if the divorce occurred between 1951 and 2002. Those are the only records on hand here, and everything else from prior or after those dates must be obtained by the court where the divorce occurred. It?s easy to call the vital records office to request a copy of a divorce record, but you?ll need to fax or mail your photo identification to the office.
The easiest way to obtain records from the vital records office is online or in person. There is a time each day in which the office does not accept applications for same day service, which is usually before 3 pm. Otherwise, all requests are fulfilled on the same day. There is only a few things you should know before you apply for a copy of a divorce record. You?ll need the following information:
– Your photo identification
– Your mailing address and contact information
– The name of both parties listed on the divorce record
– The maiden name of any applicable parties on the divorce records
– The date the divorce took place
– The location of the divorce
Without this information, you might not be able to obtain a copy of a Hawaii divorce record. You?ll need this if you plan on visiting the court where the divorce took place, too. There is a fee for each copy you need, but the fees differ by location. Certified copies are the most expensive, but additional copies are only a few dollars per copy.
Hawaii Divorce Records Online
If you?re only looking for a divorce record to find the information on it, it?s public record and very easy to find. This requires visiting the website of the
Hawaii courthouse
where the divorce occurred, and selecting the public records option. Most all divorces are a matter of public record that are available to view online. The only caveat to viewing online divorce records through a 3rd party website is they're for reference only. You?ll need only one name from the divorce, and you can find the paperwork online in no time. You can make the search a little faster by narrowing it down by date. Divorce records are public, and they are easy to find in Hawaii. If you know where to go, you can find any publicly available record you need.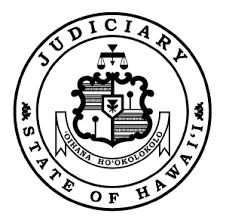 ---
Hawaii Divorce Record FAQs
Are Hawaii divorces public record?
Yes, Hawaii divorces are public record that anyone can lookup online however, only the divorced parties my procure copies of their Hawaii divorce certificates
---