Harris County Warrant Search Options
Singling out information about Harris County legal affairs in Texas is not easy. Usually you end up in a maze of red tape you don?t understand how to get out of. The good news is that finding information on the search engine of the outstanding warrants site is super easy. The options it offers visitors make it easy to use. The best place to begin your search is through online resources and tools like HCSO. This portal allows you to be able to view warrants that have been issued for Class A and Class B misdemeanors along with the additional court dockets. If you are interested in looking for felony warrants, the only way to do that is that visit the Sherriff?s office in person and check all the criminal data bank there. To begin your online Harris County Warrant Search use the above form.
Harris County Arrest Warrant Search
The Harris Sherriff?s office helps a lot with the Harris County Arrest warrant search. There are two important tools found at the website which will help you. There is the case information search where you are presented information on court cases and offenses related to inmates. You are supposed to fill out an incident number, a case type and a cause number here. An inmate search page will show you the people held in jail.
The best thing about the warrant search process is that you can expand this to include statewide databases. It is recommended that you look to the Computerized Criminal History System which is operated by the Department of Public Safety. The Search Results that you will find here include people who have been incarcerated for offenses higher than class B misdemeanors. To use this service you will have to create a use account and disclose some information about yourself like your address and phone number. You can then access the search box.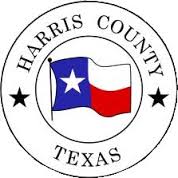 ---
Can I be arrested for a Harris County warrant?
Yes, it's totally possible to be arrested for a warrant in Harris County, Texas. It really depends on the nature of the warrant and not all warrants are arrest warrants, such as a bench warrant for a failure to appear for jury duty or a missed court hearing for a traffic citation. Your best option to find out more about any warrant is to inquire with the Harris County courthouse clerk.
---