Georgia Driving Records Search
You can purchase your Georgia driving records, or Motor Vehicle Report (MVR), by visiting any Customer Service Center. Proper identification must be shown. You can also purchase an MVR other than your own. In order to do so, you will need a signed authorization form or letter from the licensee indicating you as the person authorized to receive the report. The form is called the Request for Motor Vehicle Report (MVR) form (Form DDS-18). It exists specifically for this purpose. However, a letter will suffice, too. It just needs to contain the licensee?s full name, date of birth and Georgia driver?s license number. You must submit the original form or letter. Copies will not be permitted. A 3-year MVR costs $6.00. A 7-year MVR costs $8.00. A Lifetime Georgia driving records costs $8.00. Visa and Mastercard are accepted at all Customer Service Centers. And, American Express is accepted at some centers.
Click Here To Begin Your Free Georgia Driver Record Search Online
A copy of your Georgia MVR can also be obtained via mail. Just complete Form DDS-18, or a letter, and mail it along with a self-addressed stamped envelope and the appropriate payment to the address on the form. If requesting an MVR for someone else, then complete all four sections on Form DDS-18. The fees for the Georgia MVR remain the same. Personal checks, cashier?s checks, money orders and business checks are accepted and should be made payable to the Department of Driver Services (DDS). DDS also accepts Visa, Mastercard, American Express and Discover by mail. If paying by credit card, then complete the Credit Card Authorization Form and include it with your request.
You can also obtain a copy of your Georgia driving records online. First, create your DDS account. Once you have established your DDS account, then login using your user ID and password. At this point, you are given two options: a non-certified MVR or a certified MVR. A non-certified MVR can only be viewed or downloaded online. It is available for only 30 days after its purchase date. The fees for the MVRs remain the same. Payments may be made with Visa, Mastercard, American Express or Discover.
Certified Georgia driving records must be mailed. It will be mailed to the address requested by you. It reflects your driving record as of the date in which it is printed. Print dates and request dates are different. Hence, the reason why it is not viewable online. The fees for the MVRs remain the same. Payments may be made with Visa, Mastercard, American Express or Discover.
Your Georgia Motor Vehicle Report contains the following sections: personal, documents issued, citations and withdrawals. The personal section consists of your name, address, date of birth, license number and gender. The documents issued section lists your types of licenses and their restrictions and endorsements. It also lists your driving privileges. The citation section lists your violations. The withdrawal section lists your suspensions.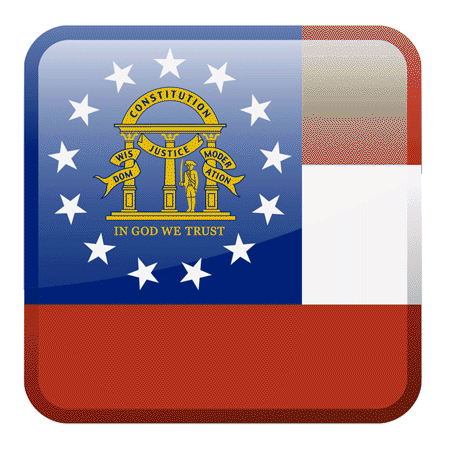 ---
Can anyone lookup Georgia driving records?
Yes, Georgia driving records are public record that anyone can access. You can visit the Georgia DDS and make a request for driving records or use an online public record website to lookup driving records anonymously.
---