Learn How Florida Traffic Tickets Can Impact Your Life
Florida traffic tickets can lead to suspension of your driver's license in addition to the fines and other penalties. Florida traffic ticket fines are not the only penalties associated with pleading guilty. The state assesses points on your driving record for some traffic violations, and too many points can lead to the suspension of your license.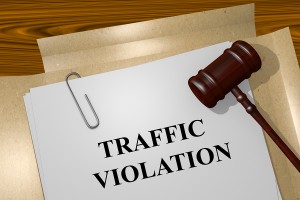 Fighting Florida Traffic Tickets
The state and local counties make it easy to plead guilty and pay the fine associated with a traffic ticket, but it can cause your insurance premiums to increase and add points to your driving record. Fighting Florida traffic violations is the only way that gives you a chance to win a dismissal and avoid the penalties associated with a conviction.
Depending upon the charges, instead of a trial being your word against a police officer's, there might be documents or other proof you can use to beat the ticket. For example, if you are charged with having an expired tag, you might be able to obtain evidence to prove your case with a search of your vehicle's license plate.
Florida Traffic Ticket Fines
Traffic fines can vary from one county to another. Different judges within the same county might impose different fines for the same offense. Some typical Florida traffic ticket fines include the following:
Child restraint violations — $153
Red light violations — $257
Passing stopped school bus — $264
Stop sign violations — $159
Fines for speeding tickets depend upon the speed your vehicle was traveling. For example, 10 mph over the posted speed limit results in a $199 fine, but 15 mph in excess of the speed limit raises the fine to $249. Fines increase for speeding in work zones and school zones.
Failure to pay a fine or to answer respond to a traffic ticket can result in the suspension of your driver's license. Clearing the suspension requires you to contact the traffic court in which the ticket or fine is pending and arrange to pay the fine or answer the ticket. You can easily check the status of your license through the state motor vehicles office.
Florida Traffic School
Attending traffic school allows you to avoid points on your driving record from a traffic ticket. You must meet each of the following eligibility requirements in order to attend Florida traffic school:
You have not attended traffic school to avoid points more than five times during your lifetime.
You have not attended traffic school to avoid points within the past 12 months.
The ticket is for a non-criminal traffic violation for which points are assessed.
Your decision to attend traffic school must be made before you pay a fine. Notify the clerk that you wish to enroll in a school and you will be given time to do so. No points will be added to your driving record for the current ticket if you complete the four-hour course.
Types of Florida Traffic Violations
Most traffic violations in Florida are infractions, but some of the more serious ones can be misdemeanors or felonies. Typical infractions for which you could receive a traffic ticket include:
Speeding
Failing to stop for a red light
Failing to obey a stop sign
Failure to signal a lane change
Illegal U-turn
Traffic misdemeanors in Florida, which are crimes, include reckless driving, driving with a suspended license and driving under the influence.
---
How can I pay my speeding ticket in Florida?
To pay for a speeding ticket you received in Florida you can visit the traffic court website and use their payment portal. You will need your speeding citation number and your driver's license number to pay the ticket. You may also be required to provide evidence of compliance if required.
---