How to find an active warrant in Broward county
Did you just Google this exact question and are concerned that you may have an active warrant. An arrest warrant can be a terrifying situation, especially if you were unaware of one.
It is best to confirm if you are the subject of an active warrant today so that you won't be surprised later. Imagine enjoying your day and being pulled over by the police to find out about a warrant you did not know of. As a result, you'd have spent time in jail because you hadn't done your research.
Continue reading this post to learn more about how to conduct warrant research in Broward County.
Do you have an outstanding Broward county warrant?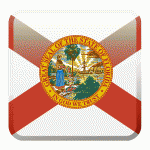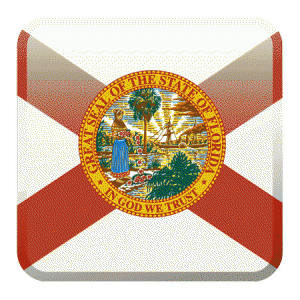 Let's start by discussing what a warrant is and how it works. An official warrant authorizes the police to arrest someone listed on the document, signed by either a judge or a magistrate. A warrant of arrest typically specifies the crime for which an arrest has been authorized and how the arrest can take place.
A warrant may state, for instance, that someone can only be arrested between the hours of 5 a.m. and 7 p.m. at a particular location. Further, a warrant may specify what the defendant must post bail amount following their arrest to keep them free.
You may wonder if a warrant is a public record that can be viewed and accessed by citizens. Under the Freedom of Information Act, citizens are allowed access to government records unless they fall under one of nine exemptions.
You can search for Broward County warrants on your own to determine if you or someone you know has one.
Broward County Arrest vs. Bench Warrant
If someone violates the law, the judge then authorizes police officers to types of warrants that may be issued: arrest and bench. Officers issue arrest warrants if there is probable cause to suspect that criminal activity is taking place.
If a defendant does not appear when the judge summons them to court after missing a court date, a bench warrant is issued. The judge then authorizes police officers to bring the defendant into court and have him prosecuted.
Broward County Arrest Warrant
The process for securing an arrest warrant is the same throughout the country. A Broward County police officer first conducts research and explains to a judge why someone should be arrested. A judge will sign a warrant for the individual's arrest after they accept the reasons in the requisition for arrest. A judge must sign an arrest warrant by signing the individual's name, describing the offense, and signing their signature.
Broward County Bench Warrant
Whenever someone fails to appear in court after being charged with a crime, a bench warrant is issued. A judge will summons you to appear in court on a specific day and time. It is specified on the summons that you must appear upon demand, or else a warrant will authorize your arrest.  If the summons was sent to your former residence, you still issue a bench warrant for not appearing.
Moreover, a bench warrant can be issued if someone fails to comply with a court order in Broward County. A judge will issue a bench warrant if you fail to pay child support, violating a restraining order, or fail to appear in court to testify in a case where you are a witness.
Can I Be Arrested for a Broward County Warrant
It is possible to be arrested for having a warrant in Broward County, even if you live in another state. In many cases, people are arrested in another state without knowing they have a warrant out for them in the county they used to live in.
Research and check whether you have an active warrant before such a situation occurs out of the blue.
How to Check if I Have a Broward County Warrant
Verifying if you have an active warrant on you is simple. In Broward County, you can simply call these numbers to see if there is a warrant for your arrest.
Broward County Florida Sheriff's Office: (954)831-8900
Broward County Clerk of Court: (954) 831-6565, attorneys should call this number instead (954)831-5600
To conduct your research online, you can use these websites; instead, they are free and easy to use.
What to Do Next After Finding Out I Have a Warrant in Broward County
If you learn that you have a Broward County warrant, you should contact the Broward county court right away. Speak with an attorney before acting to know what you need to do next and resolve the case as quickly as possible.
---
Broward County Warrant FAQs
Can anyone lookup Broward county warrants?
Yes, since warrant records are public domain, anyone can lookup Broward county warrants
---