How to Lookup Alameda County Warrants
In the United States, there are currently over two million warrants issued almost every single day. Perhaps you're wondering if you're included in these statistics, and if you're involved in any criminal behavior, it is a possibility. Keeping track of a warrant issue on you is essential for your safety so that you are not put in more danger. Learn how to research active warrants in Alameda County, California, on this blog post to prevent any further legal troubles.
Alameda County Arrest vs. Bench Warrant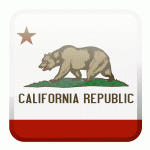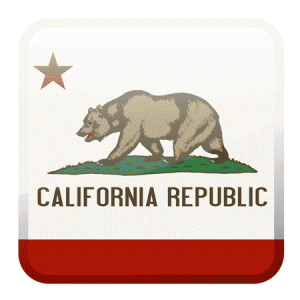 The law enforcement will issue two different types of warrants in Alameda County, arrest and bench. You should know the difference between the two, so you know what your warrant is for and what to expect when you see the judge.
Bench warrants are issued when a defendant fails to appear in court when a judge summons an appearance. When a judge summons you for a court date, there is usually a specific time and date for you to appear. If you're not there on the time and date, then the judge will authorize the police to arrest you and make you show up to court.
An arrest warrant process is different and is usually initiated by the police for various reasons. A police officer will submit a statement to the judge on probable cause of a warrant on an individual, and if the judge agrees, he or she will issue it. The process of an arrest warrant on an individual usually starts for these criminal activities:
Murder is a part of the suspect's case
Grad thief auto or thief case involves the suspect
A rape case has been filed against the suspect
A drug case consists of the suspect
Police officers usually take this approach in a warrant to catch someone unexpectedly or in the act of their crimes.
Are Alameda County Warrants Public Records
Yes, warrants in Alameda County are considered public records, and you may research on your own to see if you or a loved one has one. The Freedom of Information Act permits the right for the public to have access to federal records unless the document is protected from disclosure by one of the nine exemptions.
The nine exemptions are:
Information protected by national security
Agency-specific information about personnel procedures and rules
Federal law prohibits the disclosure of certain information
Confidential or privileged information relating to a business or financial transaction
Agency-to-agency communication that is privileged
A piece of information that, if made public, would violate the privacy of someone else
Information police officers use for specific purposes
Supervisory information on financial institutions
Well-geographical information
Usually, warrants are not a part of these nine exemptions, and you can quickly obtain them when trying to find information about them. However, if you want to know more about the freedom of information, then you can do so by visiting the government website.
What Is My Alameda County Warrant for
If you are wondering what your warrant is for in Alameda County, then you will have to conduct proper research on your end. You can research a warrant by calling numbers or doing research online on websites. Continue reading below to find the resources you will need to see if you or a loved one has an active warrant.
How to find out you have a warrant in Alameda county
To find out if you or a loved one have an active warrant in Alameda county, you should start by calling the numbers below
Call (510) 627-4702 for warrants issued by Wiley W. Manuel Courthouse-Oakland
Call (510) 891-6009 for warrants issued by Rene C. Davidson Courthouse-Oakland
You can reach the Hayward Hall of Justice at (510) 690-2703 for warrants
Call (510) 818-7501 for warrants issued by Fremont Hall of Justice
Call (510) 227-6792 for warrants issued by East County Hall of Justice- Dunlin
These numbers are located on the Superior Court of California of Alameda County website, and you can research more on warrant issues in Alameda County by going to the Sheriff's Office website. You can also research by using the websites below:
The online resource Search Quarry offers public records searches on criminal records, vehicle records, civil and court records, bankruptcy records, and more. In addition, the website provides free tools that you can use to look for a warrant or learn more about a case.
The Next Step After Discovering I Have an Alameda County Warrant
Remember, it is the police's responsibility to arrest someone who has a warrant issue on them.
Any warrant can be executed at any time, so you should be aware of this. In addition, Alameda police rarely search for misdemeanor suspects, but they can be arrested once a warrant is issued.
If you or someone else believes they have an outstanding warrant, the next step would be to contact a lawyer for assistance in removing it.
---
Alameda County Warrant FAQs
Do I have an Alameda arrest warrant?
You can find out if you have an active Alameda arrest warrants by using 3rd party public record websites, like SearchQuarry.com. The other benefit of using a 3rd party public record websites is all your searches are anonymous
---